Porcelain Restorations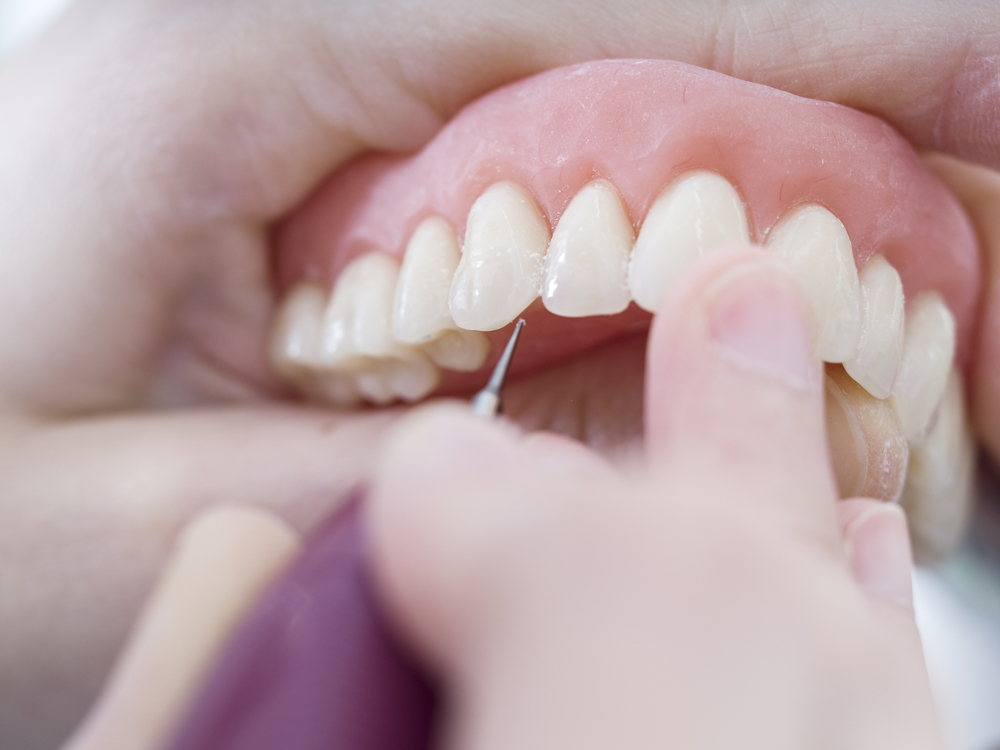 Are you tired of hiding your teeth when you smile? Are you concerned about the appearance of one or more teeth? If so, porcelain restorations may be the solution you've been looking for.
At Hart Dental Group, we understand the impact that damaged or missing teeth can have on your confidence and overall well-being. That's why we offer a range of restorative dental services, including porcelain restorations, to help our patients achieve healthy, beautiful smiles. If you have questions or concerns about a specific restoration, we can help you address them.
What Are Porcelain Restorations?
Porcelain restorations, also known as dental porcelain veneers, are thin shells of custom-made, tooth-colored porcelain designed to cover the front surface of your teeth. The porcelain is bonded to your teeth using a strong adhesive, creating a natural-looking, durable restoration that can last for many years with proper care.
From time to time, your porcelain restoration may get damaged. We offer a wide range of services that can help you fix your restoration, ensuring it provides your smile with the appearance you deserve.
How Can Porcelain Restorations Improve My Oral Health?
Porcelain restorations can provide a number of benefits for your oral health, including:
Restoring the functionality of your teeth: If you have damaged or missing teeth, porcelain restorations can help you to eat and speak comfortably once again.
Protecting your teeth from further damage or decay: Porcelain restorations can help to seal your teeth from harmful bacteria and decay, reducing your risk of future dental problems.
Improving the appearance of your smile: Porcelain restorations can enhance the color, shape, and overall appearance of your teeth, giving you a more confident, attractive smile.
If you have specific concerns you want to address, we can help you with the right restoration. We can help you maximize the appearance of your restoration and put you in a position to enjoy your smile.
When Do I Need Porcelain Restorations?
Porcelain restorations can be used to treat a variety of dental issues, including:
Cracked or chipped teeth: If you have a tooth that is cracked or chipped, a porcelain restoration can restore its shape and functionality.
Decayed teeth: A porcelain restoration can protect a decayed tooth from further damage and improve its appearance.
Misshapen or uneven teeth: Porcelain restorations can help to create a more balanced, natural-looking smile.
Discolored or stained teeth: Porcelain restorations can help to brighten your smile.
At Hart Dental Group, our team of experienced dental professionals will evaluate your individual needs and determine whether porcelain restorations are the right choice for you. We believe in taking a personalized approach to your dental care, and we will work closely with you to develop a treatment plan tailored to your unique needs and goals. With timely, responsive dental care, we can help you maximize the results of your porcelain restorations.
Contact Hart Dental Group To Make an Appointment
If you are interested in porcelain restorations or any of our other dental services, contact Hart Dental Group today to schedule an appointment. Our team of caring dental professionals is dedicated to helping our patients achieve optimal oral health and a beautiful, confident smile.
With locations in Upper Arlington and Grandview, we are conveniently located to serve patients throughout the area. Don't let damaged or missing teeth hold you back — contact us today to schedule an appointment at (614) 486-1123.