Fluoride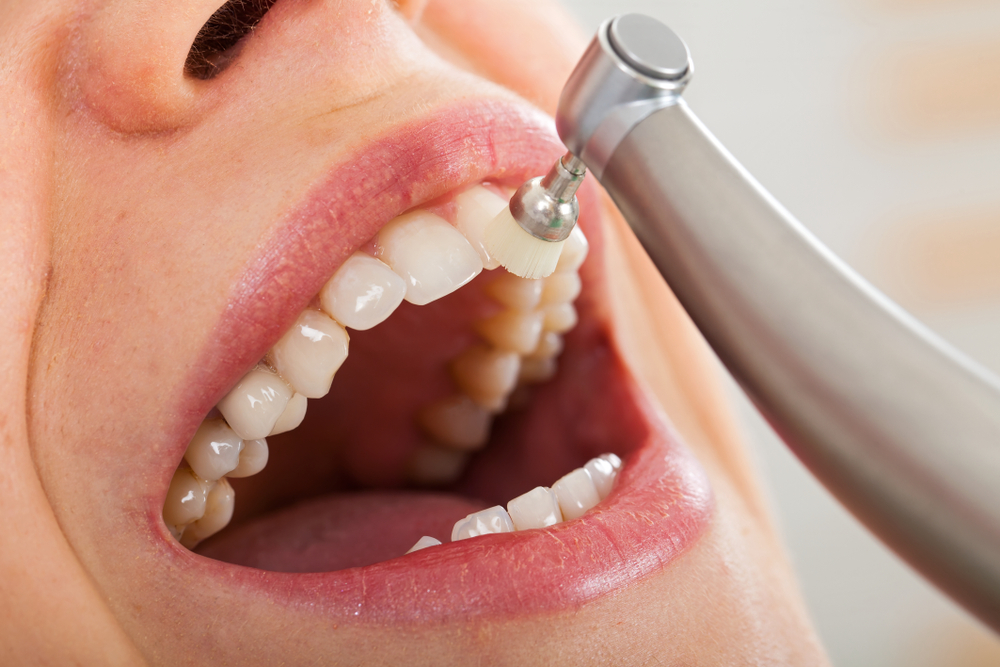 Fluoride is a mineral that occurs naturally in the environment, and it has been used for decades to prevent cavities from developing. At Hart Dental Group, we use fluoride treatment in to support your tooth enamel, keep the enamel healthy, and prevent bacteria from harming your teeth.
How Does Fluoride Help You Prevent Cavities?
Bacteria feed on leftover food and beverages in your mouth, particularly ones that contain sugar. When bacteria consume sugar, they digest that sugar and release acid as a byproduct. Over time, the acid produced by bacteria will damage the outer layer of your enamel, leading to cavities.
The goal of brushing and flossing is to remove the bacteria that produce acid that leads to cavities. Fluoride can help you prevent cavities from developing by increasing resistance to this acid and repairing your teeth in a process called remineralization. Fluoride can increase the growth and production of enamel by bringing calcium and other important ingredients together, protecting your teeth while preserving your smile.
What Happens During a Fluoride Treatment at the Dentist?
When you come to our office for a dental appointment, we will always start by conducting a complete examination to ensure there are no acute oral health issues to address. Then, we will apply fluoride to the surfaces of your teeth. Different fluoride options are available, including varnish, gel, or foam. We may use a brush, swab, or tray to apply fluoride directly to the teeth.
While there is fluoride in drinking water and your toothpaste, the fluoride treatment we apply is much more concentrated. It only takes a few minutes, and it is completely painless. This fluoride treatment can provide you with an extra layer of protection against the formation of cavities.
After the treatment, we may recommend that you avoid eating or drinking anything for a few minutes to allow the fluoride a chance to absorb completely into your teeth.
How Can You Maximize the Benefits of Your Fluoride Treatment?
If you want to get the most out of the fluoride treatments you receive in our office, there are several important steps you need to take:
Make sure you schedule a routine cleaning with our office twice per year so that we can apply more fluoride to your teeth as necessary.
Remove food debris that bacteria could otherwise use as a source of fuel by brushing your teeth twice daily and flossing regularly.
Limit the amount of sugar left over in your mouth by avoiding sugary snacks and beverages.
Avoid tobacco products, such as cigarettes and chewing tobacco, that could otherwise damage your teeth.
If you follow these tips, you can protect your teeth against cavities and preserve your oral health.
Contact Hart Dental Group Today To Schedule Your Next Fluoride Treatment in Upper Arlington and Grandview
Even though fluoride has been added to toothpaste and our drinking water for decades, it is still important for you to come to our office for a regular fluoride treatment. We incorporate fluoride treatments as a part of our routine dental exams because we believe in doing everything we can to help you prevent cavities from developing.
Hart Dental Group believes it is always better to prevent oral health issues than to fix them after they have already developed. Dr. Hart's compassionate bedside manner keeps you at ease as we work to address all of your oral health needs. We would love to provide you with the fluoride treatment you need, so give us a call today to schedule an appointment at (614) 486-1123.