Preventative Dentistry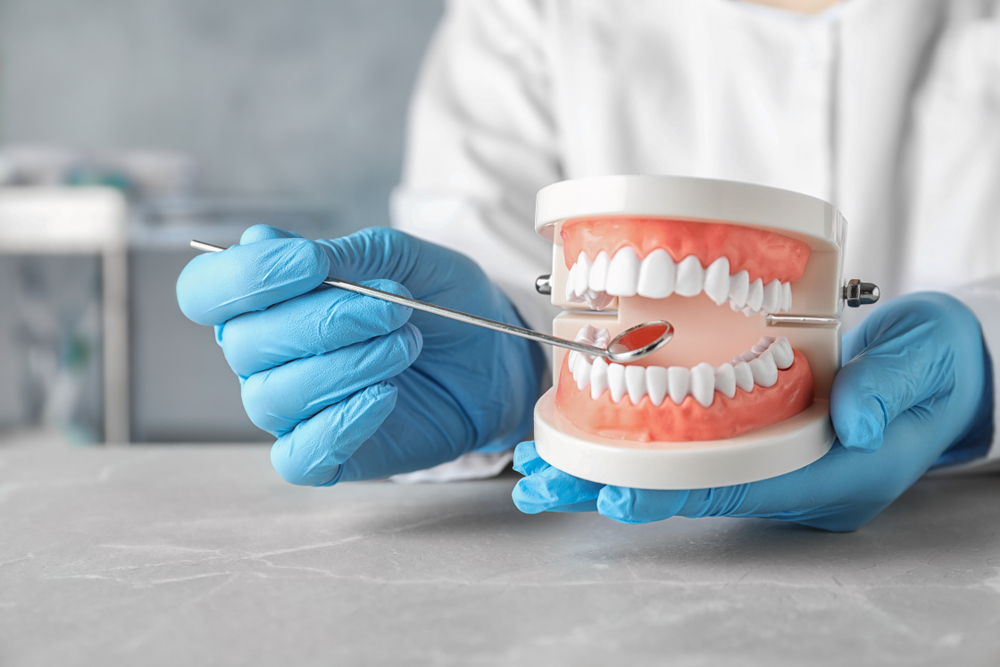 At Hart Dental Group, we believe it is always better to prevent dental problems from developing than to fix them after they have already appeared. We encourage all of our patients to schedule preventative dentistry appointments with us every six months.
What happens during a visit for a routine cleaning in Upper Arlington, and why is it important for you to schedule a preventive dentistry visit with us twice per year?
What Happens During a Preventative Dentistry Visit?
When you arrive for your preventative dentistry visit, there are several important tasks we will accomplish. They include:
Remove Plaque and Tartar
No matter how well you brush or floss your teeth, plaque and tartar will eventually develop. Plaque and tartar represent a biofilm that can be caked onto your teeth, and it requires a visit for routine cleaning to remove. If you do not remove plaque and tartar from your teeth, you could eventually develop cavities. Part of preventative dentistry is the removal of this buildup.
Apply Fluoride
Fluoride is important because it can prevent cavities from developing. Bacteria cause cavities in your mouth by digesting leftover food and releasing acid as a byproduct. Acid is corrosive to your enamel, but by applying fluoride to your teeth, we can prevent that corrosion from developing.
Inspect Your Teeth Thoroughly
Once your teeth are clean, Dr. Hart will inspect your teeth and see if there are any acute oral health issues to be addressed. Perhaps there are cavities that need to be filled, or perhaps you have signs of periodontitis. We will let you know if there are any issues we need to fix.
Take Dental X-Rays
While we will not take X-rays at every visit, we may recommend them during your preventative dental visit in Columbus. X-rays allow us to look at what is happening underneath the surface and identify problems that may have otherwise been missed.
Why Are Preventative Dentistry Visits Important?
There are several benefits to investing in regular preventative dentistry visits. Some of the top reasons why you need to visit the dentist regularly include:
Learning healthy oral habits to help you take better care of your teeth at home.
Catch and fix dental issues that you may have otherwise overlooked.
Prevent acute dental issues from happening, such as cavities and periodontitis.
Discovering problems early can improve your prognosis and help you recover more quickly.
For all of these reasons, we recommend you come to our Columbus dental office regularly for your preventative dental care.
Contact Hart Dental Group for Your Next Columbus Area Dental Appointment
We recommend that you come to our office every six months for routine cleanings. At Hart Dental Group, preventative care is the backbone of what we do, and we want to help you protect and preserve your oral health for years to come. Dr. Hart takes a compassionate approach to ensure you understand your options and select a treatment approach that is best for your oral health.
We see patients of all ages and backgrounds, and we would love to provide you with the dental care you deserve. Give us a call today to schedule an appointment at (614) 486-1123, and let us help you protect your beautiful smile.