Dental Crowns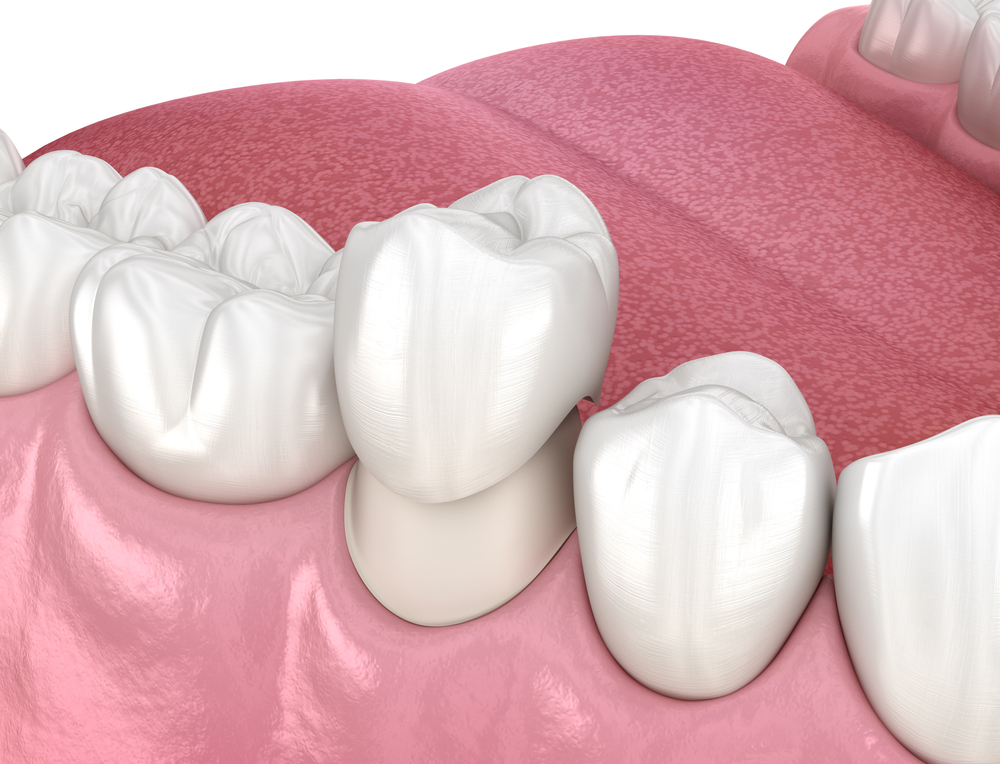 Are you experiencing severe tooth decay or a chipped tooth? Perhaps you have a root canal that needs to be protected. If so, a dental crown may be the solution you need. Hart Dental Group in Columbus, OH provides complete dental crown services, and we can use dental crowns to protect your teeth.
Our primary goal is to prevent a tooth extraction from being required, so let Dr. Hart discuss the potential benefits of a dental crown with you.
When Is a Dental Crown Needed?
Dental crowns are a common solution for a variety of dental problems. They can be used to protect a weak tooth, restore a broken tooth, cover a dental implant, or hold a dental bridge in place.
If you have a tooth that has been weakened by a large filling or a root canal, a dental crown can provide additional strength and protection. Additionally, if you have a tooth that is severely discolored or misshapen, a dental crown can improve its appearance.
How Are Dental Crowns Placed?
At Hart Dental Group, we offer several types of dental crowns, and we will review each option with you. By going over the features and benefits of each option, we can help you select the right dental crown to meet your needs.
Once the type of crown is selected, we will prepare the tooth by removing any decay or old fillings. Then, we will take an impression of your tooth to create a custom-fit crown. While your permanent crown is being made, a temporary crown will be placed to protect your tooth.
When your permanent crown is ready, we will remove the temporary crown and cement the new crown in place. With proper care, your dental crown can last for many years.
What Are the Benefits of Dental Crowns?
Dental crowns offer a number of benefits, including:
Improved tooth appearance
Increased tooth strength and durability
Protection of weak or damaged teeth
Support for dental bridges or implants
Long-lasting results with proper care
At Hart Dental Group, we believe every patient deserves a healthy, confident smile. That's why we offer dental crowns as one of our many dental services. By choosing the right dental crown and customizing it to match your tooth, we can maximize the benefits listed above.
How Do I Take Care of a Dental Crown?
Taking care of your dental crown is simple. You should continue to brush and floss regularly, paying extra attention to the area around the crown. Avoid chewing on hard foods or using your teeth as tools to prevent damage to the crown.
Regular dental checkups are also important to ensure the stability of your crown and overall oral health. At Hart Dental Group, our team of dental professionals will work with you to create a personalized oral health plan that includes regular cleanings and checkups.
Dental Crowns in Upper Arlington and Grandview
If you need a dental crown, turn to Hart Dental Group. We offer a range of dental services, including dental crowns, to meet the unique needs of our patients in Upper Arlington and Grandview.
Our experienced team of dental professionals is committed to providing the highest quality care in a comfortable, friendly environment. We will work with you to determine the best treatment plan for your individual needs and ensure that you leave our office with a healthy, confident smile.
Contact us today to schedule your appointment by calling (614) 486-1123 and learn more about how dental crowns can improve your oral health and appearance.