Athletic Mouthguards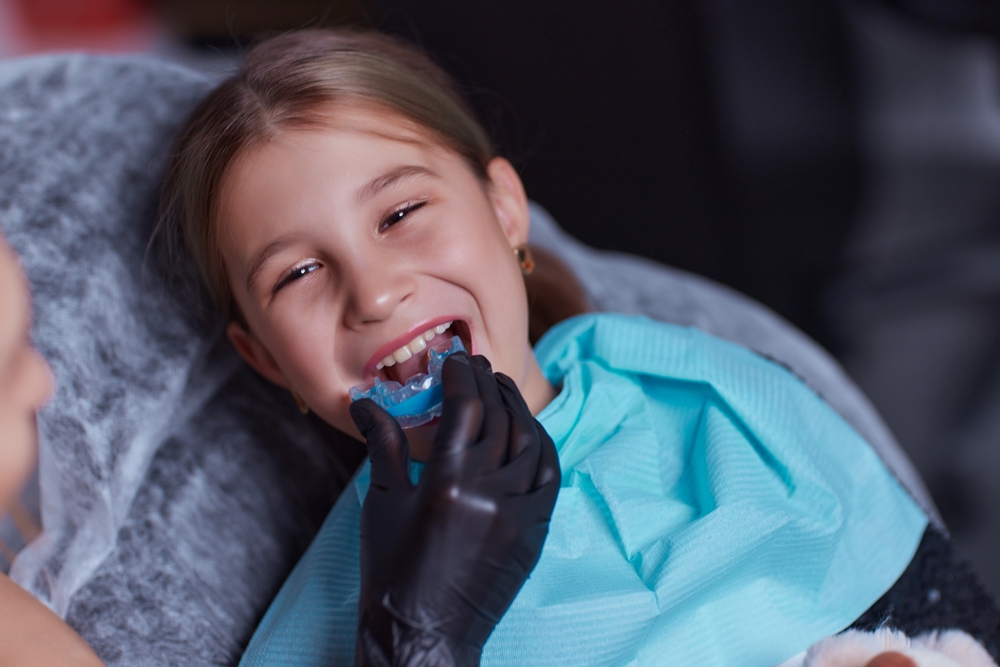 Are you an athlete in Upper Arlington or Grandview looking to protect your teeth during games and practices? Look no further than Hart Dental Group's athletic mouthguards. We can provide you with a customized mouth guard specifically designed to protect your teeth, reducing your chances of suffering an injury while playing sports.
How Does an Athletic Mouthguard Work?
During physical activity, the mouthguard acts as a shock absorber, dispersing the force of any impact away from your teeth and jaws. It also helps to prevent teeth from coming into contact with each other, reducing the risk of tooth fractures or dislocations. That way, if you are struck in the face or mouth while playing sports, your mouthguard can provide you with the protection you need, significantly reducing the chances of a traumatic dental injury.
At Hart Dental Group, our mouthguards are made from high-quality materials that provide superior protection and comfort. They're designed to be worn for extended periods without causing discomfort or interfering with speech or breathing. Athletic mouthguards allow you to perform your best while providing you with the protection you need and deserve.
Why Should I Use an Athletic Mouthguard?
Athletic mouthguards are an essential piece of safety equipment for any athlete participating in contact sports or activities. They protect your teeth and jaws from injury and can also reduce the risk of concussion and other head injuries.
At Hart Dental Group, we recommend that all athletes wear a mouthguard during sports or physical activity to help prevent dental and facial injuries. It's a small investment that can save you a lot of pain, discomfort, and expense down the line. We will work with you to help you find the perfect mouthguard to match your needs, providing you with the protection you need.
How Do I Take Care of an Athletic Mouthguard?
Proper care of your mouthguard is essential to ensure it provides the best protection possible. Here are some tips for caring for your athletic mouthguard:
Rinse your mouthguard with cool water before and after each use.
Brush your mouthguard gently with a toothbrush and toothpaste.
Store your mouthguard in a clean, ventilated container when not in use.
Avoid exposing your mouthguard to high temperatures or direct sunlight.
Bring your mouthguard to your regular dental checkups to ensure it's still in good condition.
Following these simple steps can help extend the life of your mouthguard and ensure it continues to provide optimal protection. Get the most out of your investment with these tips.
The Benefits of Choosing Hart Dental Group
When choosing a provider for your athletic mouthguard, there are many factors to consider. Here are just a few of the benefits of choosing Hart Dental Group:
Custom-made mouthguards tailored to your individual needs and preferences
High-quality materials for superior protection and comfort
Experienced dental team with a focus on patient safety and satisfaction
Conveniently located in Upper Arlington and Grandview
If you are looking for customized athletic mouthguards in the Columbus area, rely on the team from Hart Dental Group to help you.
Call Hart Dental Group for Athletic Mouthguards
At Hart Dental Group, we're committed to helping athletes in Upper Arlington and Grandview stay safe and protected while participating in sports and physical activity. If you're interested in getting a custom-made athletic mouthguard, Dr. Hart can help you. Our experienced dental team will work with you to create a mouthguard that fits comfortably and provides the best possible protection for your teeth and jaws.
Don't let a dental injury sideline you from the activities you love. Contact Hart Dental Group at (614) 486-1123 to schedule your appointment.