Pediatric Dentistry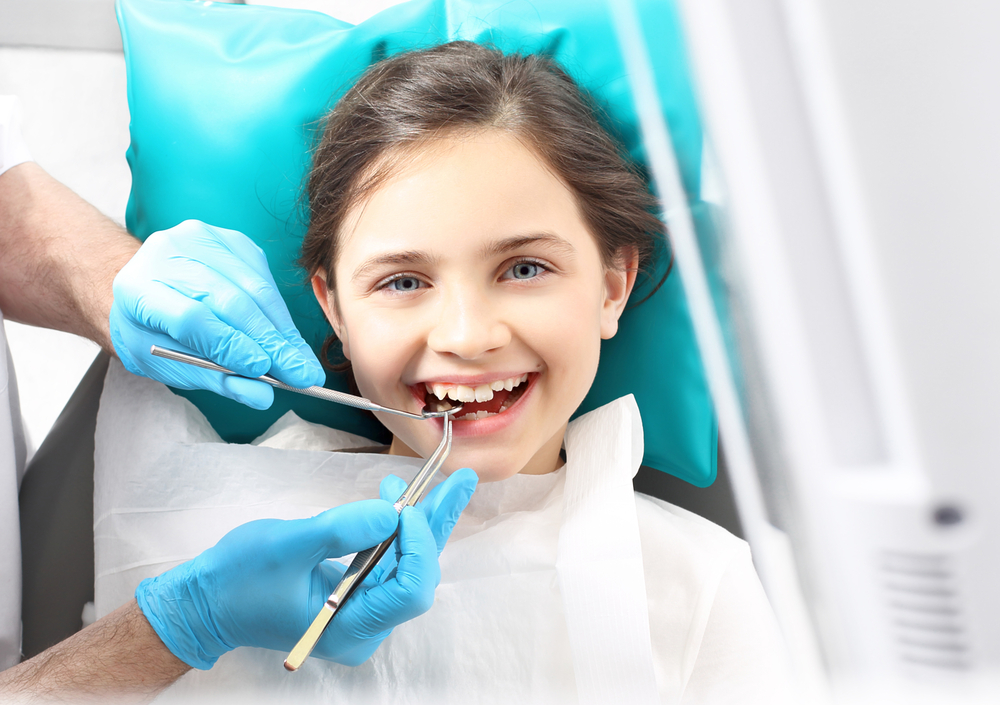 Are you a parent wondering about the dental health of your child? As a caring parent, you want your child to have the best dental care possible. Hart Dental Group is the ideal place to take your child for pediatric dentistry services in Upper Arlington and Grandview.
Your child's mouth will grow and develop quickly, and it is critical to ensure that happens properly. With regular pediatric visits with Dr. Hart, we can oversee your child's oral health.
What Is Pediatric Dentistry?
Pediatric dentistry is a specialty of dental care that focuses on children's oral health from infancy through adolescence. A pediatric dentist is specially trained to care for the unique needs of children's teeth, gums, and mouths. After dental school, a dentist has to complete additional training in pediatric dentistry before taking care of children.
At Hart Dental Group, our team of pediatric dentists provides a range of services tailored to meet the specific dental needs of your child. We offer preventive care, restorative care, and emergency dental services to keep your child's smile healthy and beautiful. We are there for you when you need us the most, providing timely, responsive dental care on your schedule.
Why Is Pediatric Dentistry Important?
Pediatric dentistry lays the foundation for a lifetime of good dental health. Good dental health starts in childhood and carries through adulthood. By taking your child to a pediatric dentist, you are setting the stage for decades of healthy teeth and gums. Appropriate dental care during childhood can also provide your child with the knowledge he or she needs to protect and preserve their oral health down the road.
Our pediatric dentists are trained to educate children and parents about good dental hygiene practices. We teach children how to brush and floss their teeth properly, and we encourage parents to make dental hygiene a fun and enjoyable experience for their children. By starting your child's dental care at a relatively young age, you can also get your child used to regular visits to the dentist.
When Do I Need to Take My Child to a Pediatric Dentist?
The American Academy of Pediatric Dentistry recommends that children visit a pediatric dentist by their first birthday. Ideally, as soon as you see your child's first tooth come in, you should schedule an appointment with us. Early dental visits are essential to ensure that your child's teeth are developing properly and to detect any potential dental problems before they become serious.
Regular dental check-ups are also essential for maintaining good oral health. At Hart Dental Group, we recommend that children visit a pediatric dentist every six months for routine check-ups and cleanings. Twice per year, we can remove plaque and tartar from your child's teeth that would otherwise lead to oral health concerns.
What Issues Does a Pediatric Dentist Address?
Pediatric dentists address a range of dental issues that are specific to children. Some of the most common issues include:
Tooth decay: Children are at a higher risk of developing tooth decay than adults. Pediatric dentists are trained to detect and treat cavities in children.
Gum disease: Gum disease can affect children as well as adults, and pediatric dentists can diagnose and treat gum disease in children.
Dental emergencies: Children are active and prone to accidents, and pediatric dentists are equipped to handle dental emergencies such as knocked-out teeth and broken teeth.
Orthodontic issues: Pediatric dentists can diagnose and treat orthodontic issues such as misaligned teeth and jaw growth problems.
At Hart Dental Group, our pediatric dentists are skilled in providing the care and treatment your child needs to maintain a healthy smile.
Contact Hart Dental Group in Upper Arlington and Grandview
If you are looking for a pediatric dentist in Upper Arlington and Grandview, look no further than Hart Dental Group. Our team of experienced and caring pediatric dentists is committed to providing the highest level of dental care to children of all ages. We work hard to get you into our office at a time that works best for you, and we can provide you with caring, professional dental care that can make a significant difference in your child's oral health.
Contact us today to schedule an appointment for your child by calling us at (614) 486-1123. We look forward to helping your child achieve a lifetime of healthy teeth and gums!