Dental Fillings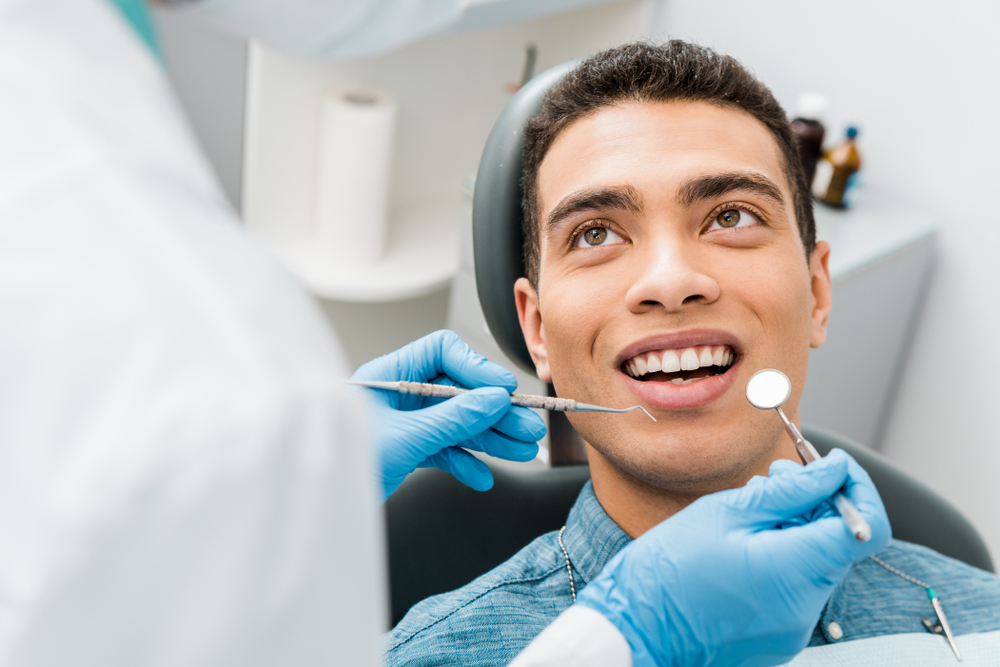 At Hart Dental Group, we want to do everything we can to help you protect and preserve your enamel, but we understand that cavities may develop in some situations. If you have cavities, you need to get them filled as quickly as possible to prevent oral decay from spreading.
We offer comprehensive, reliable, and professional dental fillings in the Upper Arlington, Grandview, and Columbus area that can help protect your teeth and improve your smile.
What Are the Signs of a Cavity?
A few signs could indicate that you might have a cavity. Some of the most common symptoms include:
A persistent toothache that will not go away or tooth pain that does not appear to have another obvious cause.
Tooth sensitivity, or shooting or stabbing pains when you consume hot or cold liquids.
Visible discoloration, like a black or brown spot on your tooth that does not go away when you brush.
Visible holes or an obvious pit in your tooth.
If you notice any of these problems, you should call our office to schedule an appointment to prevent this issue from worsening. You need to protect all of your teeth, and we can help you.
How Are Dental Fillings Placed?
When you come to our office for a dental filling, there are several steps we will follow. First, we will completely clean your teeth and remove any food debris. Then, we will apply a numbing gel to your gums. Our goal is to keep you comfortable as we remove the decayed material and fill the gap.
Using the best tools and techniques in dentistry, we will remove all of the decayed material from the tooth to ensure we get rid of all bacteria and oral decay before we fill the hole.
Once we are confident that all of the decayed material is gone, we fill the gap using durable materials designed to last for years. We finish by polishing the filling so that it looks and feels normal.
What Are the Top Benefits of Dental Fillings?
You need to get cavities filled as quickly as possible for several reasons. Some of the benefits of dental fillings include:
They stop the progression of oral decay.
They can help you restore the normal appearance of your tooth and smile.
A dental filling can improve the functionality of a damaged tooth.
Fillings can prevent a tooth extraction from being required down the road.
A dental filling can also prevent the spread of decay and bacteria to other teeth in your mouth.
If you are worried that you may have a cavity that needs to be filled, count on Hart Dental Group to help you.
Contact Hart Dental Group Today for Dental Fillings in the Columbus Area
Dealing with a toothache could be a sign that you have a cavity present. At Hart Dental Group, we can help you fill a cavity, protect your teeth, and preserve your smile. Our top priority is your oral health, and we will keep you as comfortable as possible during your visit. Dr. Hart's welcoming bedside manner and nonjudgmental approach includes you as a member of the oral care team.
If you have a toothache that needs to be addressed, call us today to schedule an appointment at (614) 486-1123.