Veneers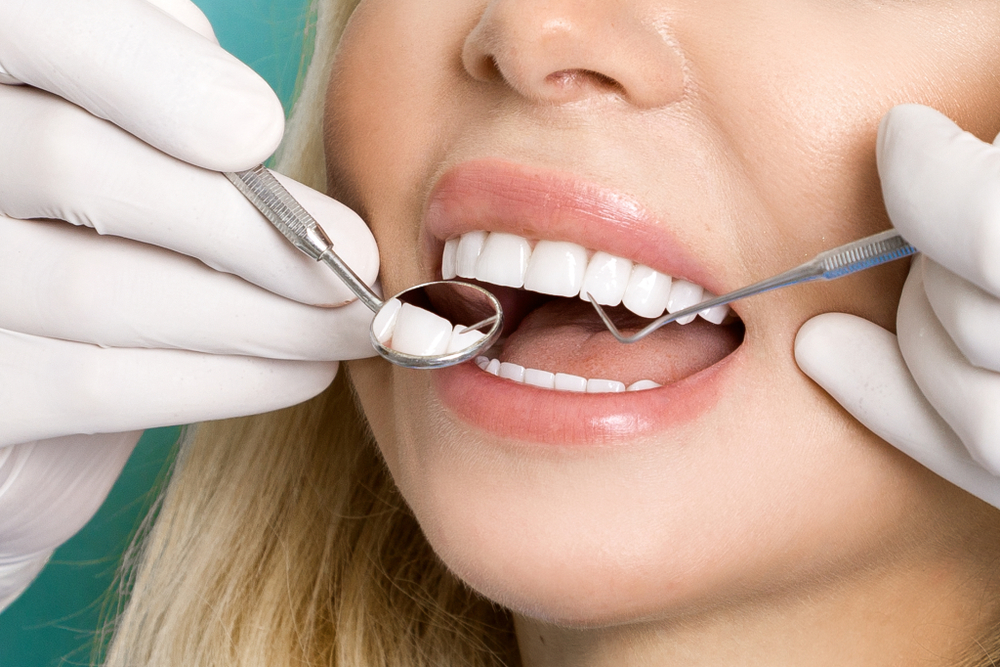 If you are looking for a quick way to address a variety of cosmetic issues with your smile, you may consider dental veneers in Upper Arlington and Grandview. At Hart Dental Group, we believe that everyone deserves to have a beautiful smile, and dental veneers will address chips, cracks, and areas of discoloration.
What Are the Top Benefits of Dental Veneers?
There are a variety of reasons why dental veneers are a popular cosmetic treatment option. They are fast, painless, and can last for years as long as you take care of them properly.
Here are some of the issues that we may be able to address with dental veneers:
Veneers can fix teeth that are broken or chipped.
If you have areas of discoloration not helped by teeth whitening, we can address them using dental veneers.
Dental veneers can close gaps in your smile.
If you have teeth that are a bit smaller than the others, veneers can help even them out.
If you have pointed or unusually shaped teeth, we can fix them using dental veneers.
Dental veneers could last as long as a decade, depending on the type you choose. We will review all of your options with you before moving forward, helping you make the best decision for your oral health.
How Are Veneers Applied to Your Teeth?
Typically, it takes two visits to get dental veneers placed. During the first visit, we will conduct a comprehensive examination, ensuring we understand exactly what issues you want to address. Then, we will take a digital impression of your mouth to help us customize veneers to match the shape of your teeth. We may also take X-rays to take a closer look at what is happening underneath the surface. We want to make sure that we do not miss anything.
Once we have the information, we will send it to the lab to build the perfect veneers for your smile. It typically takes a few days, and we will give you a call once your veneers are ready. Then, you can schedule an appointment to have them placed.
When you come in for your second visit, we will ensure the color, shape, and size of your veneers are perfect for your smile. We will clean your teeth thoroughly, as we do not want any bacteria to get trapped underneath your veneers. When your teeth are ready to accept your dental veneers, we will stick them to the surface.
We will use dental cement to bond the veneers to your teeth and use a light to ensure this cement hardens as quickly as possible. Both appointments are quick and painless, and dental veneers can instantly address numerous issues with your smile.
How To Take Care of Your Dental Veneers
There are several precautions you need to take to ensure your veneers last as long as possible:
Try to avoid chewing on hard objects, such as pens, fingernails, and ice cubes.
Do not use your teeth to open any packages.
If you grind your teeth at night, we may recommend getting a nightguard to protect your veneers.
If you play contact sports, we recommend wearing a mouthguard to protect your veneers.
Of course, you should come to our office twice per year for routine cleanings. This will allow us to evaluate the strength of your dental veneers and ensure they last as long as possible.
Contact Hart Dental Group for Dental Veneers in Columbus
If you would like to see if dental veneers are right for you, Dr. Hart would be happy to thoroughly explain your options while using a caring, compassionate bedside manner. Dental veneers are a versatile choice for numerous cosmetic issues, and we can see if they are right for you.
Give us a call today to schedule an appointment at (614) 486-1123, and let us help you protect and preserve your smile.