Implant Restoration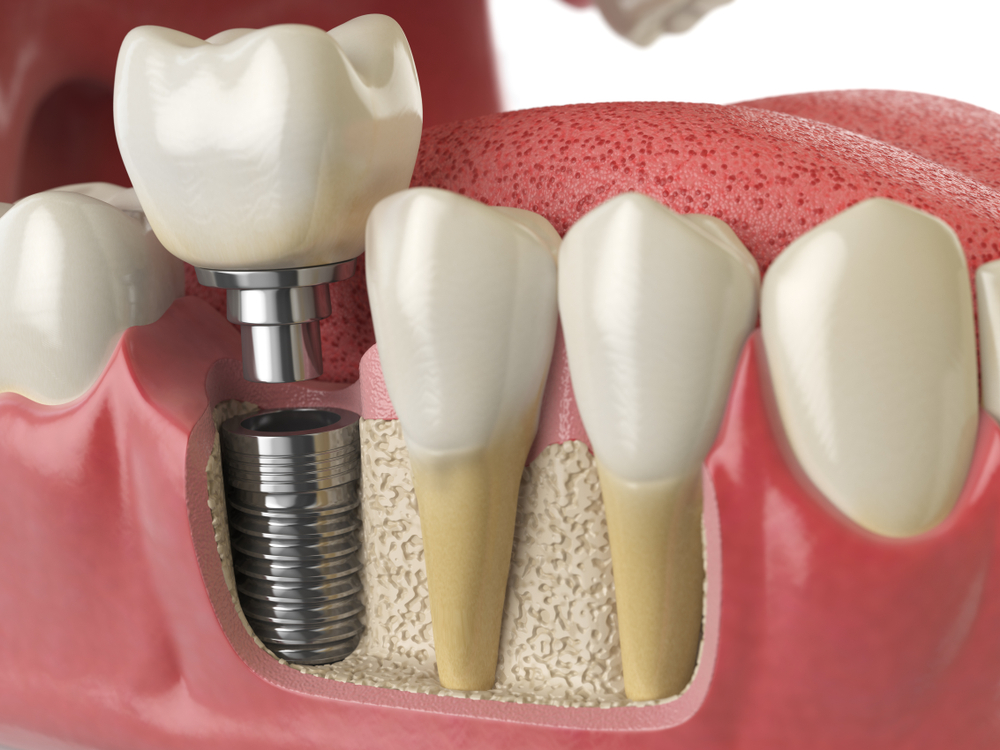 Are you looking for help with dental implant restoration in the Upper Arlington and Grandview area? At Hart Dental Group we understand that many people enjoy dental implants because they are a permanent replacement option for one or more missing teeth, but if you need to correct issues with your dental implant, we can help you.
What Are the Benefits of a Dental Implant?
There are several reasons why so many people rely on dental implants if they are looking for a way to replace one or more teeth. Some of the top benefits of a dental implant include:
A dental implant can be customized to match the surrounding teeth, making it nearly impossible for someone to tell which tooth is an implant and which is natural.
A dental implant is incredibly durable. It could last for decades as long as you take care of it properly.
With a dental implant, you do not need to do anything extra to take care of it beyond brushing, flossing, and coming to our office for routine cleanings.
You do not have to worry about taking dental implants in or out when you eat.
A dental implant will also stimulate your jaw, preventing your jawbone from being resorbed. This is important because it can preserve the natural architecture of your face.
These are just a few of the many reasons you could benefit from a dental implant. However, if your implant develops problems, we can address them.
What Are Potential Implant Issues That Need To Be Fixed?
There are a variety of issues with dental implants that might need to be addressed by our team at Hart Dental Group:
You may feel like your dental implant no longer matches the color of your surrounding teeth.
You may have a chip or crack in your dental implant.
You might feel like the shape of your dental implant is off compared to the other teeth in your mouth.
You might notice some gaps between your dental implant and natural teeth.
Whatever issue you have with your dental implant, we would be happy to take a look at it and address the concerns for you.
How Can Hart Dental Group Help Restore Dental Implants?
Our office has plenty of tools and techniques to restore your dental implant. For example, teeth whitening procedures could help you match your dental implant to your surrounding teeth. Or, we can adjust the shape of your dental implant slightly to give it a better fit. Other treatment options can address chips and cracks in your smile.
The best way forward is to call us to schedule an appointment. Let us examine your dental implant closely and provide you with treatment recommendations.
Trust Hart Dental Group for Columbus Dental Implant Restoration
If you have questions or concerns related to your dental implant, we are here to address them for you. At Hart Dental Group, we always put the needs of our patients ahead of our own, and we can do the same for you. Our entire staff takes a gentle approach that prioritizes your comfort and oral health.
If you would like to learn more about our Columbus dental implant restoration services, call us today to schedule an appointment at (614) 486-1123.