Sealants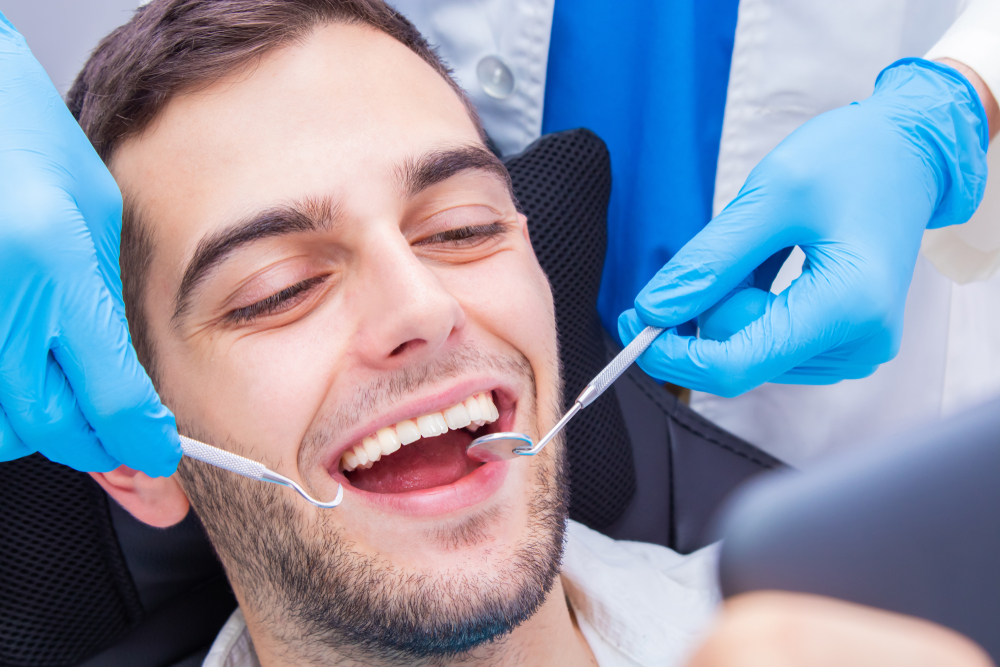 At Hart Dental Group, we encourage our patients to brush their teeth and floss regularly to prevent cavities from developing. However, some cracks, crevices, and crannies in your teeth are difficult to reach on your own. This is where bacteria like to collect, so we use dental sealants to protect those areas.
We proudly offer dental sealants in the Columbus area, including Upper Arlington and Grandview. While sealants are frequently recommended for children, they can be suitable for people of all ages.
How Do Dental Sealants Protect Your Teeth?
One of the easiest ways to think about dental sealants is to envision them as rain jackets or umbrellas. When you have leftover food in your teeth, bacteria will digest that food and release acid as a byproduct. This acid can eventually cause cavities to develop. Dental sealants can stop acid from damaging your teeth, preventing cavities from developing, just as a coat or umbrella can keep you dry during a storm.
How Does a Dentist Apply Dental Sealants to Teeth?
Applying dental sealants is fast and easy with Dr. Hart in Upper Arlington. We start by cleaning and drying your tooth completely. Then, we apply gel to the surface of your tooth to make it rough so it will be easier to form a strong bond between the dental sealant and the tooth.
Once the gel has a few minutes to work, we will rinse the gel off your tooth and dry it again. Then, we will apply the dental sealant to your tooth, ensuring we do not miss any spots. After the material is in place, we will use a blue light to harden the sealant to ensure it stays in the right spot.
We will let you know if we need to apply dental sealants to multiple teeth. Because of the shapes of the molars, these are the teeth that we usually target with dental sealants. Because the process is so fast, we may be able to apply dental sealants to multiple teeth during one visit.
What Are the Main Advantages of Dental Sealants?
We recommend dental sealants to patients of all ages for several reasons:
The process of applying sealants is fast and painless.
Dental sealants can be effective for people of all ages.
Once in place, dental sealants can last for years, protecting against a variety of cavities.
Dental sealants are designed to protect areas of your teeth that are otherwise hard to reach with routine brushing and flossing.
Because dental sealants can prevent other oral health issues from developing, they can help you save money.
If you want to take full advantage of dental sealants, rely on the experts at Hart Dental Group.
Contact Hart Dental Group for Dental Sealants in Upper Arlington and Grandview Near Columbus
At Hart Dental Group, we do everything we can to protect your teeth and preserve your smile. We may recommend dental sealants to protect areas of your teeth that might be hard to reach with a toothbrush. Dr. Hart's respectful, caring, and educational approach prioritizes giving you the tools you need to take care of your teeth.
To see if you or your child are candidates for dental sealants, call us today to schedule an appointment at (614) 486-1123. Let us help you prevent cavities from forming.